Kit - Chic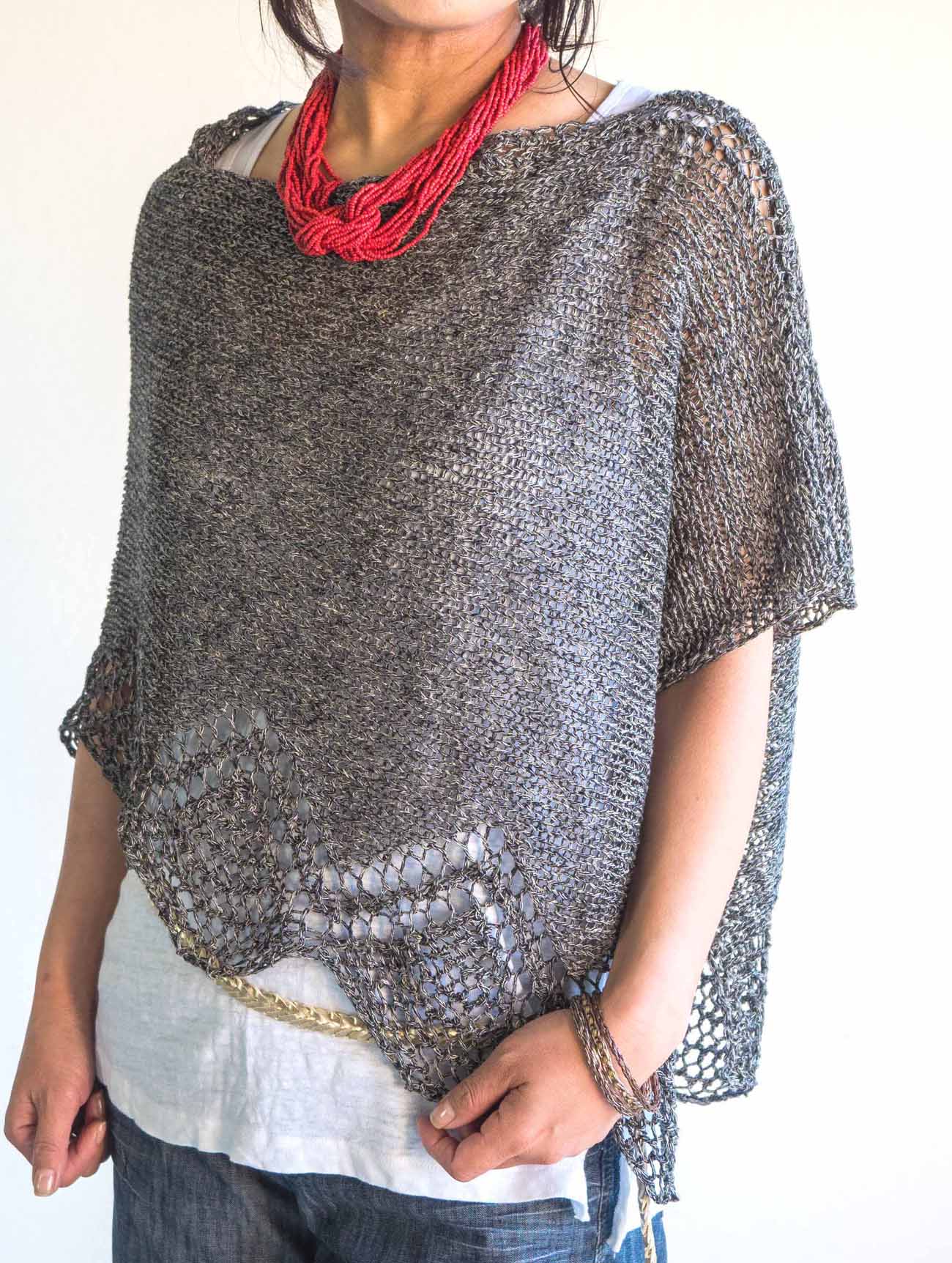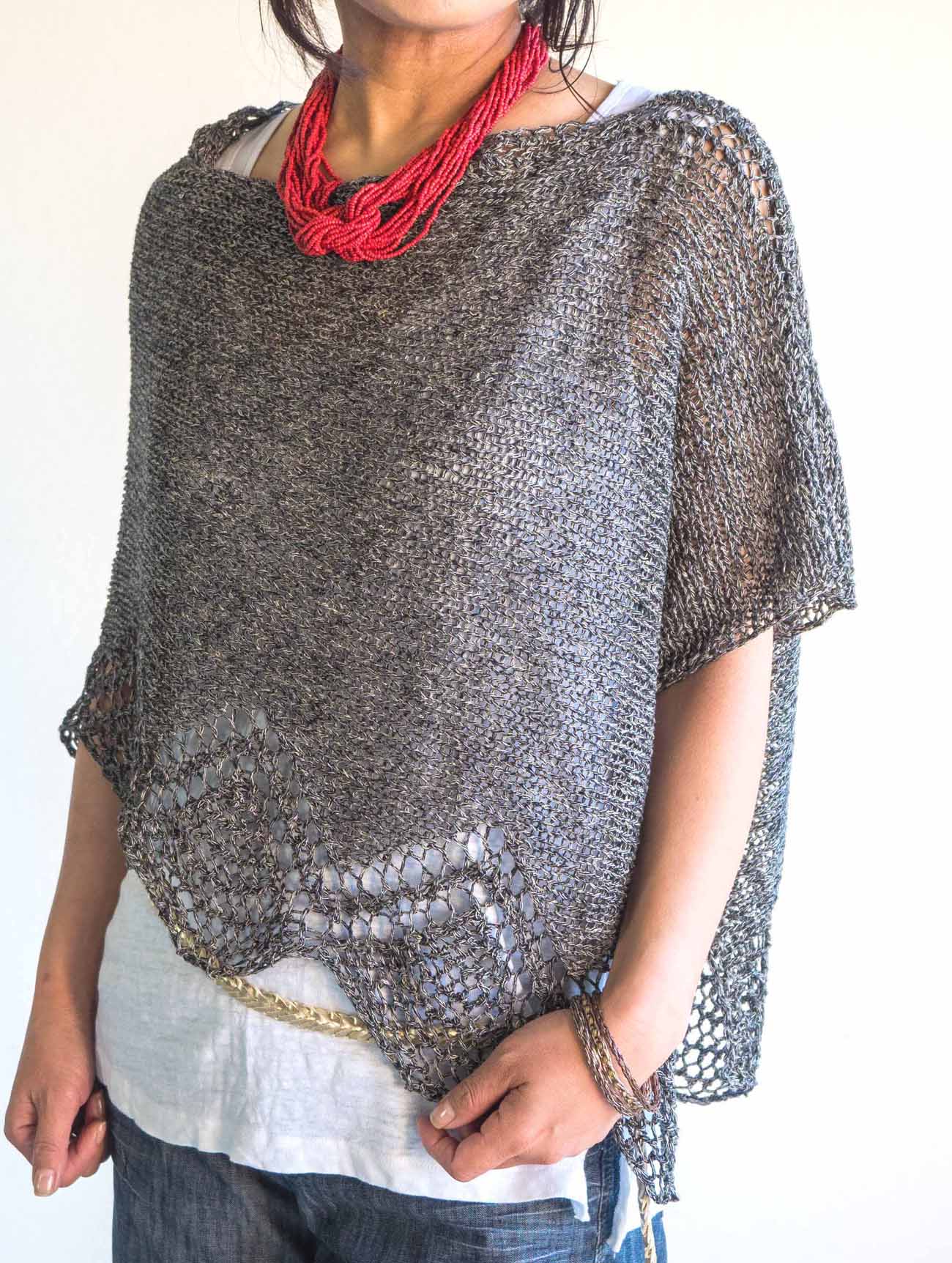 Kit - Chic
4 [5] skeins of Linen yarn & a pattern
International shipping is availble here
PLEASE NOTE...You will receive a kit to knit your own poncho - not a finished poncho.
This kit comes complete with a pattern designed by Yumiko Alexander and the appropriate number of skeins of DanDoh Linen yarn (depending on the size you choose) in your choice of colorway.
This pattern is included in ebook "Modern Deco". ebook and Linen yarn are available on DanDoh website.
This feminine poncho has two lace stitch patterns - straight eyelet mesh and wavy lace. These two different types of lace show off each other well. You can wear this poncho with the seam on the shoulder or in the center of back. The lace patterns show more when you wear it with the seam in the center of back. Seaming the underarm is your choice if you prefer a pullover-like poncho, and it will be a more fitted style.
Skill Level: Intermediate
Sizes: XS-S [M-XXL]
Finishied Measurements: Width: 24 [27]", Length: 18 [22]"
Shown here XS-S in Black Natural, M-XXL in Ecru Natural